Description
The FLIR CM174 has the power to lead you to problems you can't see with a standard clamp meter. Featuring Infrared Guided Measurement (IGM) technology powered by an integrated FLIR Lepton® thermal imaging sensor, the CM174 provides a reliable way to identify hot spots and overloaded circuits from a safe distance. IGM visually guides you to the precise location of a potential problem and helps confirm your findings with a wide range of functions plus temperature readings.
See more with your clamp meter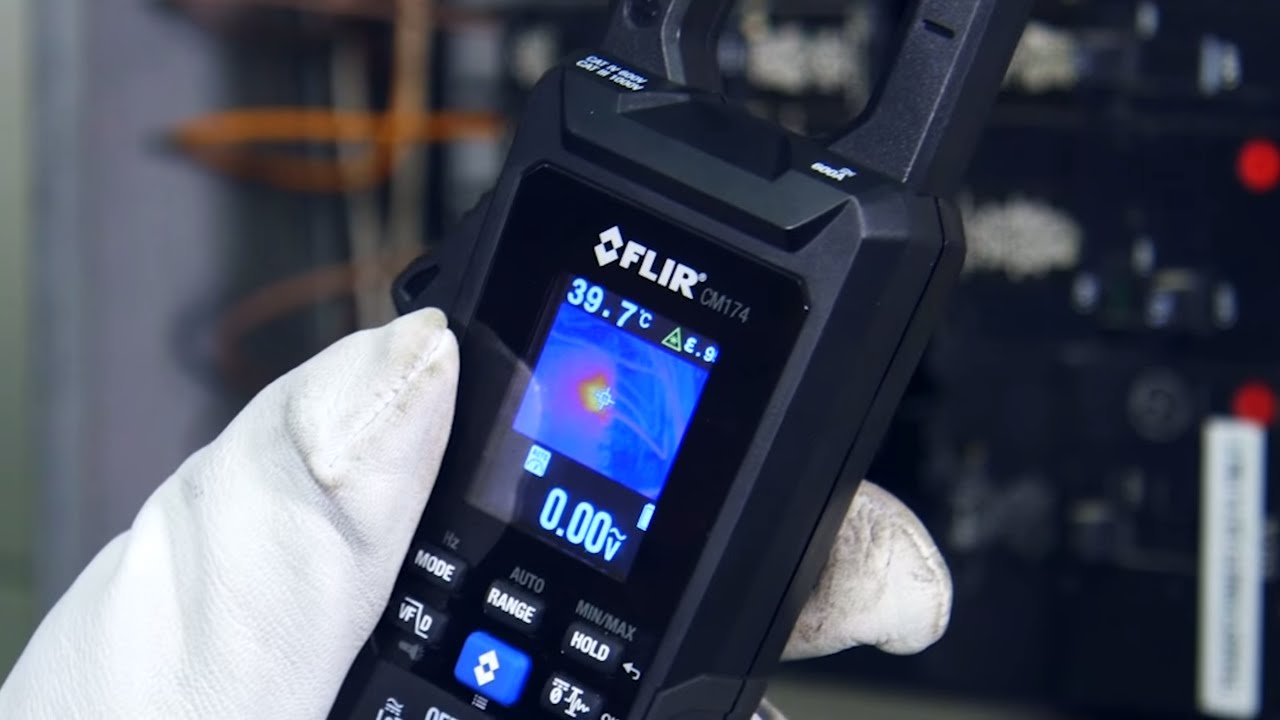 FIND PROBLEMS FASTER

Quickly identify issues with IGM, without contact with panels, cabinets, or cluttered wires and cables that may present safety hazards.

CONFIRM YOUR FINDINGS

Verify problems, check load, and validate hot spots. Get accurate amperage and voltage measurements and center-point temperature readings.

SOLVE COMPLEX ELECTRICAL ISSUES

The CM174's intelligent design features a narrow jaw and built-in worklights to help you access difficult locations with lighting issues. Advanced electrical features allow you to get all the readings you need to solve problems fast, including True RMS, LoZ, VFD Mode, Inrush, and Smart Diode with Disable. Plus, the CM174 is expandable to 3000 Amps AC with FLIR FLEX accessories.