Welcome To Zenion Technology India.
We, a team of Engineers having more than 20 years of Experience in the field of marketing, Sales and Services in growing industrial sector of Odisha covering all major core sectors like Steel, Aluminium, Power, Cement, Mines, Ports and other process plants with focus to understand and satisfying the requirement of customers by reciprocating with latest technical solution cost effectively & timely manner.
We are committed to provide advance technology solution with value added features to our esteemed customers. We have strived to set high standards of quality and services since the beginning. We have created a niche for our selves by providing world class products and services in core industrials sector of Odisha having branch and resident offices at Rourkela, Angul & Raigarh (Chatishgarh).
Product selling(Testing & Measuring Electrical Safety items, Mechanical & condition monitoring items, Lab equipments & Test benchs).
Equipment repair & calibration etc.
Electrical Testing, Installations Commissioning.
Industrial Control & Instrumentation.
Industrial Automations.
Customer technical soluation.
Energy saving & Audit.
Industrial Services i.e.

Thermography services to detect hot spot for Electrical installation & mechanical installations.
Cable Fault finding & cable route tracing service & faulty cable finding from bunch of cables.
Vibration Analyzer.
Ultrasonic thickness measurement.
OIL filtration & Testing.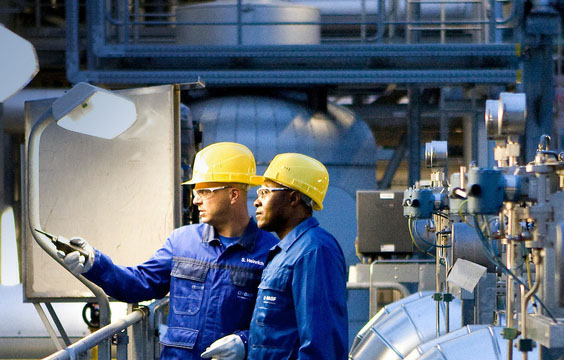 Aim to be a front runner in all segment of our activities by proving solution to our valued customers with latest technology products, solutions & services that full fills & exceeds the expectations.
We are the leading supplier & channel partner of world renowned products in the field of Electrical testing and measuring instruments, Instrumentation, Lab equipments, Pollution and Condition monitoring instruments, Mechanical instruments. Also deal in other industrial productivity enhancing and award winning products in major core sectors like Steel, Aluminium, Power ,Cement, Oil refinery, Ports, Fertilisers, etc. We deal products, which help customers to streamline process, save time, increase yield and improve the quality of plant efficiency.
The way we work in under pinned by our values. We believe in sincere and honest effort, absolute intensity, customer focus with commitment & punctuality. We always believe to be an extended hand to achieve goals for manufacturers as well as end user in the industry.
We deals highly specialised measuring instruments & controls for some of the most technically demanding industrial applications. Our products and services aims enhance customers productivity by helping them to work better, faster & make efficiently & economically.
With a work force of highly skilled people (more than 15yrs in industrial marketing). We continue to provide creative solutions with coordination with manufacturers that give our end customers a distinct competitive edge. We values our customer relationship & support as and when required.
Our people have adequate know how expertise in their chosen field & network of sales offices and resident engineers to cater our valued customers (Bhubaneswar, Angul & Rourkela).
We serve a broad spectrum of core sector customers across all key manufacturing industry along with consultants. We are closely with them, adopting & introducing new products with new technology to meet their needs. We also provide after service, trainings in co-ordination with manufacturers.
Product selling.
Industrial liaisoning.
Erection & testing services, fault finding.
Calibration & repair.
Electrical (testing & measuring instruments, safety instruments, switch yard accessories, discharge rods).
Instrumentation
Pollution & condition monitoring instruments